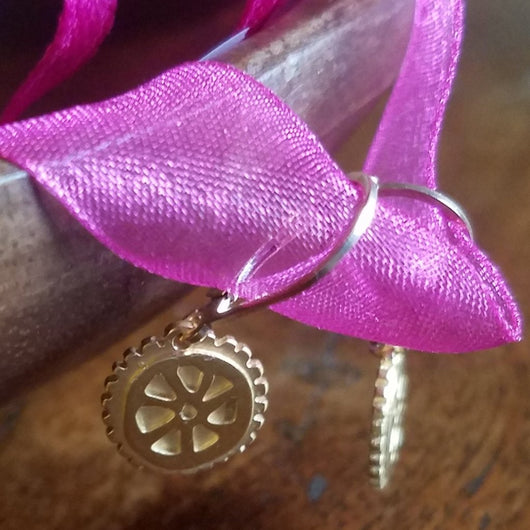 Cycling Chicks Gold Mini Wheel Earrings
Regular price $25.00 Sale
Always wear your love for cycling with our Classic Wheel Earrings, a Thomas Drain design. 
These Gold beauties come from our love of the bike. . ."Amour Velo!" 
These elegant wheels are gold filled, light weight and sparkle when you ride!
The wheels measure 10mm in diameter & are presented on a Gold Filled closed earring loop. 
We design our jewelry to be "Everyday Stylish" - "Pedaling Durable" - "Soiree Worthy"
Our BIG intention is to create a global cycling community, resulting in more confident pedal pushers supporting Mother Earth.  CYCLING CITIZENS
 Join Our Community & Newsletter: "Ride In Style!" & "Celebrate The Ride!" 
*cleaning your gold filled earrings - use a little bit of warm water and a soft jewelry cloth